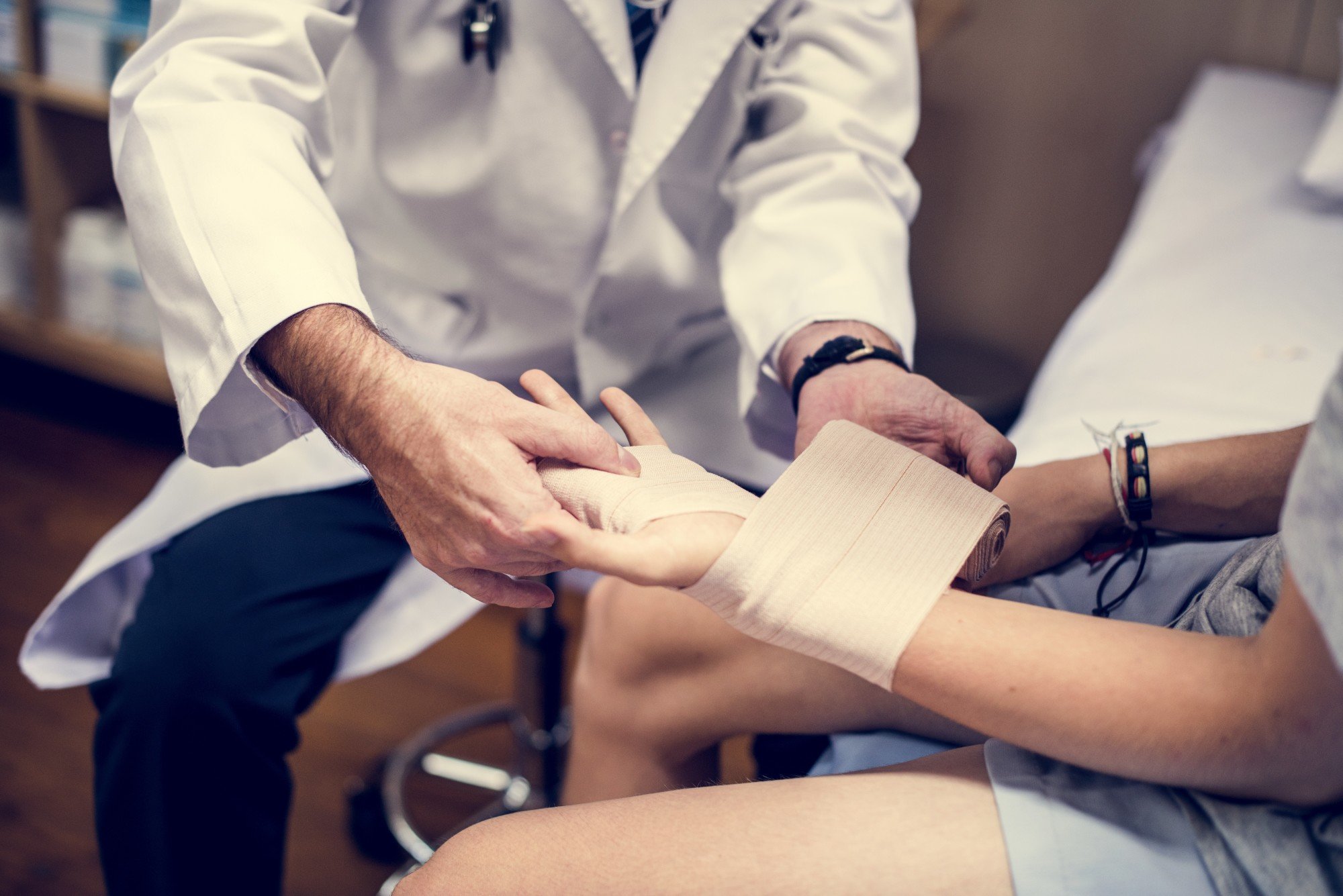 There are over 11,150 urgent care centers in the US. That number is growing at a rate of 7% every year.
These clinics provide a valuable alternative to emergency rooms. They have several benefits that set them apart such as being cheaper and providing comprehensive treatment in a less stressful environment.
The problem is that they remain the lesser-known option and patients who need them may have questions about them. Which one should you go to, when should you go, and what should you bring with you?
Read on to learn five important things to know about visiting an urgent care center.
1. Finding the Right Center For You
Narrow down your search to local Augusta urgent care clinics. Focus on ones that are familiar with and have worked with your family doctor.
Check their accreditation and experience. Look for reviews to see what past patients thought of them.
See what type of care they're certified in and able to provide. Perhaps you need a pediatric urgent care center to help your child or one that can provide you with quick treatment after a sports injury.
Find out as much as you can about the clinic's specialties and equipment. Otherwise, you could waste your time going there only to be turned away because they can't help you.
Most urgent care clinics don't require appointments, but you should check to see if they allow for walk-ins so you don't get turned away. Look for one that offers after-hours medical care and is open 24/7 if it's late at night or early in the morning,
Once you walk in, continue to evaluate the clinic. If anything suggests that they may be unable to serve you, move on to another one.
2. What to Bring
An urgent care clinic doesn't have an extensive record of your medical history like a doctor's office does. You can't walk in without taking the time to prepare.
Have all the proper documentation ready to give them. Depending on the situation, this could include your:
Diver's license or identification
Insurance card
Cash or credit card
List of medications and existing conditions
Contact information for your pharmacy, primary physician, and other relevant professionals
Emergency contact information
Parental authorization form for children under 18
Worker's compensation information
HIPPA consent and intake forms
Information authorization forms
Having all of this information on hand will reduce your wait times and make your treatment simpler and faster. Keep it in a folder or other area where it can be easily accessed.
3. When to Go
Knowing when to go to an urgent care clinic can help get you in and out faster. Wait times are longer in the early morning and late at night because that's the most common visitation time. It may be best to try to wait for the afternoon if you can.
Knowing why to choose an urgent care clinic is even more important. They can help treat non-life-threatening ailments, including:
Cold or flu-like symptoms
Burns
Allergic reactions
Respiratory issues
Ear infections
Stomach issues
Vomiting
Fractures
Headaches
They'll have IV fluids and medications. Certain clinics may also be able to perform simple tests such as X-rays, EKGs, and blood draws.
Go to an emergency room or hospital for more serious conditions. These include severe trauma, bleeding, fractures, and allergic reactions. If it becomes life-threatening, urgent care won't be able to provide the medical care you need.
4. Who You'll See
Look into the staff at the emergency clinic before you enter. This means looking online and asking the front-desk staff. Make sure that you'll be treated by professionals who are familiar with your condition.
Most urgent care clinics have a doctor or several doctors on their staff. They also have physician assistants and nurse practitioners. One of them may help diagnose and treat your condition.
Don't let this alone steer you away from a clinic. They're professionals who see conditions like yours every day. They can consult with board-certified physicians if they see anything they don't recognize.
The process doesn't end when your treatment is complete. You're most likely to get a recommendation for a follow-up with your primary doctor. They should send a detailed record of your visit to make the process easier.
This follow-up is an important step in your treatment. It lessens the likelihood that you'll have to return to the clinic or see whatever you came there for get worse.
5. What You'll Pay
An emergency room visit can cost up to 10 times more than an urgent care or primary care doctor visit. They're required to treat patients regardless of their ability to pay, but they have no obligation to keep bills low. The average ranges from $623 in Maryland to $3,102 in Florida.
If time is money, then emergency rooms cost the most in that respect as well. They often have the longest wait times. That time can also end up wasted. A study from 2018 showed that only 16.2 million resulted in admission.
Costs for an urgent care visit range from $80-$280 depending on the treatments involved. Imaging services add up to 50%.
Money needs to be part of your online research when choosing a clinic. Walking in for treatment that you can't afford is awkward and a waste of time.
Most centers post a list of prices so that you know what you'll pay in advance. Find out what these are and whether they fit in your budget.
You may even find a clinic that offers discounts or affordable plans for the uninsured. Ask about them to see how much you can save.
Where to Get Urgent Care
An urgent care center is a faster, less expensive alternative to emergency rooms. They're a convenient way to treat minor health issues. You may not see a doctor, but a qualified professional will be there to help you.
Take the time to find the right one for your age and needs. Bring your identification and as much health information as you can to help move the process along.
Contact us at MedNow Urgent Care for urgent care in Augusta today.